EN
Can Foreign Students Stay in KYK Dormitories?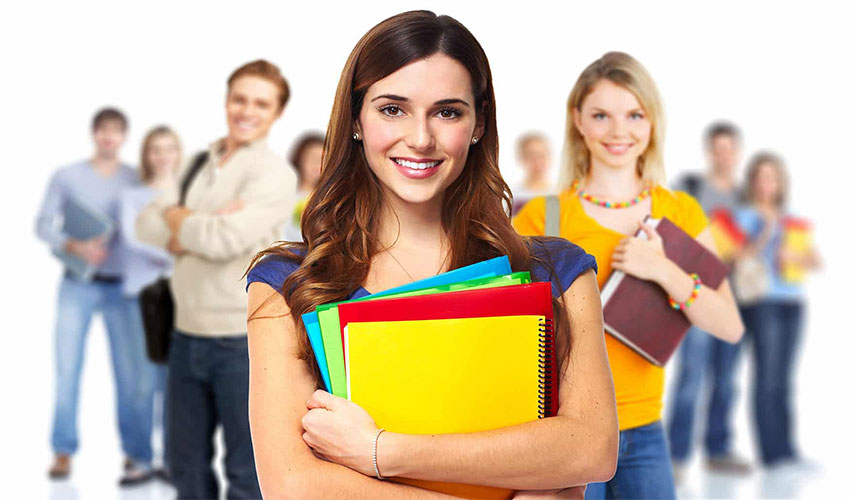 Can Foreign Students Stay in KYK Dormitories? There are quite a lot of foreign students wondering. There are thousands of foreign students coming to Turkey from different countries. Many foreign students from different countries of the world prefer Turkey for both undergraduate and graduate education. But Can Foreign Students Stay in KYK Dormitories? Let's find out together…
Can Foreign Students Stay in KYK Dormitories?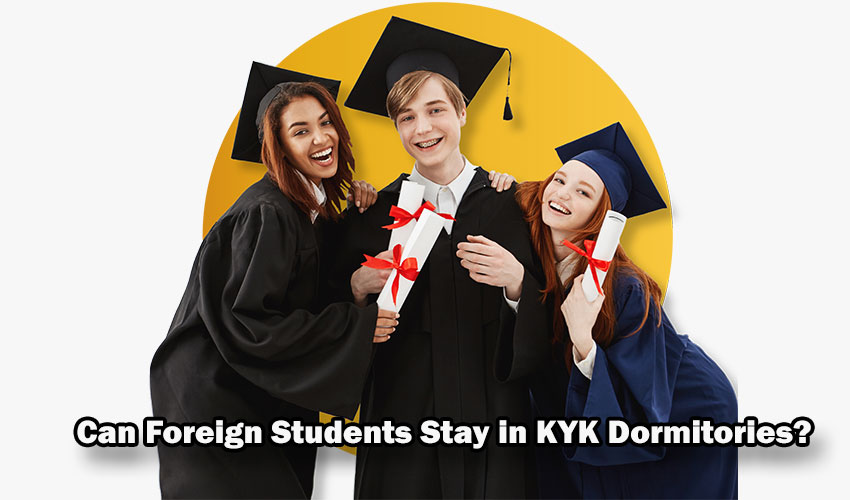 One of the most curious questions about accommodation for students who come to our country from all over the world to study is Can Foreign Students Stay in KYK Dormitories? Many students who prefer universities in Turkey for their undergraduate and graduate education firstly have a residence permit and can legally stay in Turkey during their education and benefit from various public services.
As we mentioned above, student dormitories, known as KYK dormitories by the state, provide accommodation services to hundreds of thousands of students in 81 provinces of Turkey. Foreigners with a Turkish ID number starting from 99 and a student residence permit in Turkey can legally stay in KYK dormitories. For this, they must follow the KYK application announcements of the university they are a student at with their ID numbers and complete their applications within the specified period.
During the application process, the necessary documents such as student residence permit, student certificate, etc. should be followed on the official website of the Credit and Dormitories Institution and provided in full. In addition, foreigners are required to have an E-Government password during the application process.
---
What are KYK Duties?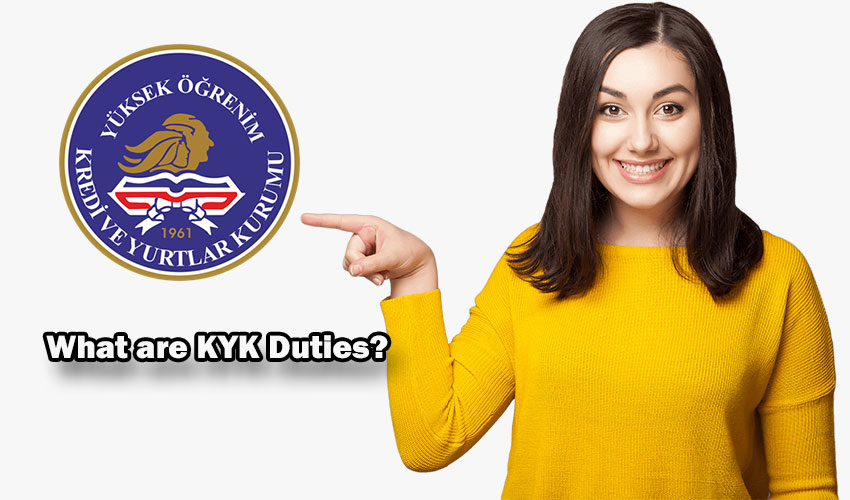 To determine the need for dormitories, to provide all kinds of needs of dormitories, to carry out the management and administration of dormitories, to make relevant arrangements in dormitory areas to meet the food, housing and social needs of students,
To determine and implement the principles regarding the application, evaluation, registration and admission of students to be accommodated in dormitories, to ensure the social, health, cultural and educational needs of students staying in dormitories and to cooperate with relevant institutions,
Classifying dormitory services, determining their standards and determining their fee tariffs,
To determine the procedures and principles for the resolution of disputes that may arise between the beneficiaries of dormitory services and service providers,
To ensure that the dormitories are kept ready for use in accordance with the relevant legislation regulations,
To determine the procedures and principles regarding the accommodation in dormitories and facilities, to carry out the procedures regarding the utilization of dormitories by students from other countries coming to our country for education and training in accordance with bilateral agreements,
To ensure that the works related to student disciplinary procedures are carried out in accordance with the provisions of the legislation,
To determine the principles regarding the nutrition services of students and to take the necessary measures for their implementation,
To carry out the loan, scholarship and accommodation procedures of Turkish citizen students studying abroad,
To carry out the necessary studies to determine policies for the support of students,
To determine the procedures and principles regarding student loans and scholarships to be given to students, determination, follow-up and collection of loan debt and loan collateral, to ensure that loan and scholarship applications are received and evaluated and payment transactions are carried out,
To determine the procedures and principles regarding donations and grants to be given to students and to ensure coordination with scholarship granting institutions,
To carry out the works and procedures related to providing housing and nutrition assistance to students in need,
To carry out the procedures and transactions regarding the determination of the procedures and principles regarding the nutrition and housing aid to be provided to students staying in higher education dormitories belonging to tax-exempt foundations and associations working for the public good,
To fulfill the duties assigned to the Ministry in the Law dated 16/8/1961 and numbered 351,
To perform other duties assigned by the Minister.
---
What does KYK stands for?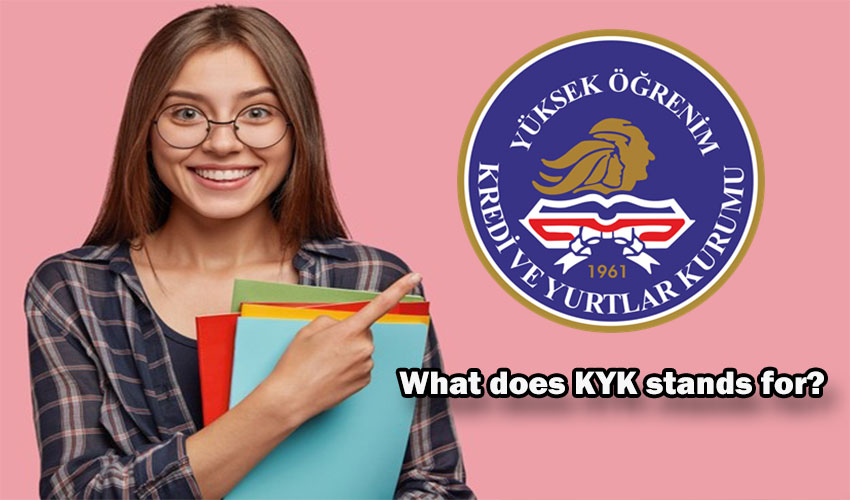 KYK stands for KYK, which is the General Directorate of Credit and Dormitories for those who are curious, is affiliated to the Ministry of Youth and Sports of the Republic of Turkey. Founded on August 22, 1961, KYK is a public institution with legal personality, subject to the provisions of private law, with a special budget and social purpose in order to financially support and benefit students who receive higher education and especially those who do not have financial means.
KYK scholarship; Students who are citizens of the Republic of Turkey, who do not have financial means, in order to meet their needs and with this, it is the loan money given during the normal education period. Although KYK scholarship is the first thing that comes to mind when it comes to Higher Education and Credit Dormitories Institution (KYK), KYK dormitories are also very well known. They are dormitories where university students are eager to enter and wait in line with much more affordable prices and state support compared to private dormitories. The Credit and Dormitories Institution, which was opened under the roof of the state, is briefly KYK, and its employees are also in civil servant status.
---
You may be interested 👇
👉4 Most Effective Digital Marketing Techniques 2023
👉 Click to follow the Student Agenda on Instagram