Blog
Best 10 International High School in Turkey
If
you
have
a
dream
of
studying
abroad
at
high
school,
we
suggest
you
plan
for
Istanbul,
Turkey.
Everything
you
ever
wanted
to
know
about
high
school
education
in
Turkey,
you
can
find
in
this
article. 
For
you,
what
is
the
test
system
like
in
Turkey?
Is
high
school
curriculum
difficult
in
Turkey?
What's
the
best
high
school
in
Turkey?
We've
answered
your
questions
and
we've
listed
the
Best
10
international
high
schools
in
Istanbul,
Turkey.
Best 10 International High School in Turkey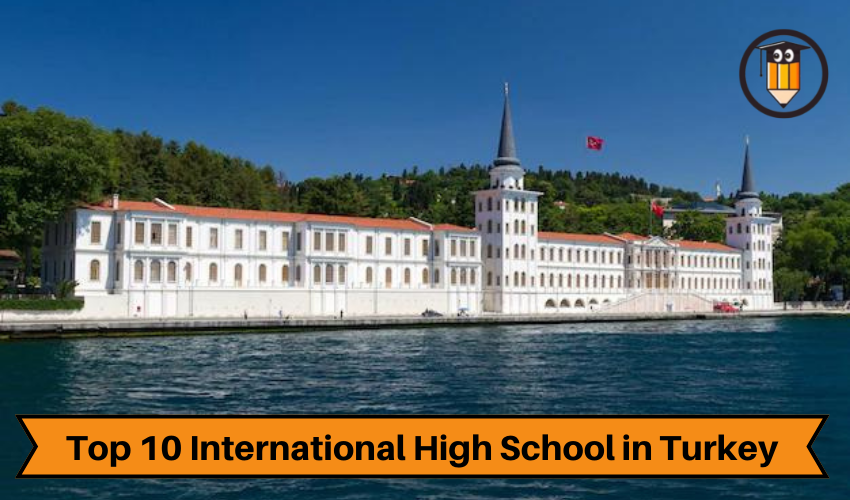 If
you
want
to
study
high
school
abroad,
we
strongly
recommend
that
you
include
Turkey
as
part
of
your
plan. 
In
particular,
high
school
education
is
favored
by
many
immigrants
in
Turkey's
largest
city,
Istanbul. 
Turkey
is
the
biggest
high
school
education
privilege
for
migrant
students. 
The
following
is
a
review
of
Turkey's
high
school
education
life
and
curriculum…
In Turkey, most 8th grade students who wish to continue their education take the exam called; "LGS" (Which stands for; "Liseye Gecis Sinavi" in Turkish and "High School Entrance Exam" in English) and earn a maximum score of 500 based on their success. Students later use this score to choose the high schools they want to go to, so basically: the better the score, the better education they get by going to more quality high schools. We will look at some of the schools with the highest acceptance scores and explain what makes them the best high schools in Turkey.
Here is The List of Some Best High Schools in Turkey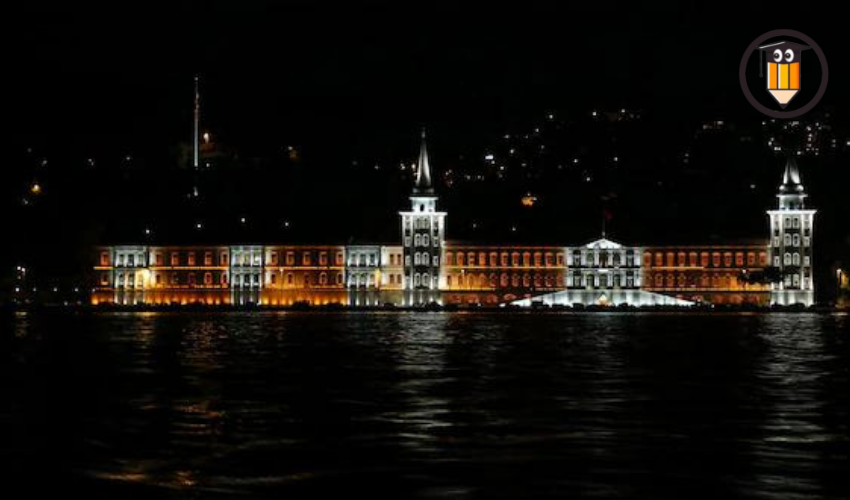 While some of these schools are notorious for their language educations, some of them are famous for educating Turkey's most successful future engineers, doctors, lawyers, and scientists. Most schools on this list are public schools, so only a high enough LGS score is enough to be accepted by them.
Istanbul is Turkey's biggest city, and arguably its most diverse too. A literal land bridge between Europe and the Middle East, this city is a true melting pot and no stranger to expat communities. Although it has its challenges, living in Istanbul offers a truly unique experience for everyone.
One of the biggest challenges of Istanbul life is the language barrier. Since public schools in Istanbul teach through Turkish, many expats end up sending their children to an international school. Luckily, there is an impressive range to choose from; here's what you need to know about them.
---
Galatasaray High School, Istanbul
Originally established back in 1481, Galatasaray High School is the oldest high school in Turkey. The base acceptance score of this school is 500. Yes, that is the maximum score you can get from LGS. Only the top 1% can enter this school, so it wouldn't be wrong to call it the best high school in Turkey. Except for classes like Turkish Language and Literature, most classes are in French. So, students who enter Galatasaray High School must take the mandatory one-year French preparatory class. English and Italian are also taught as secondary languages. The school is located in Beyoglu, Istanbul, Turkey. Galatasaray is one of the best high schools in Turkey.
---
Istanbul High School (Istanbul Erkek Lisesi in Turkish), Istanbul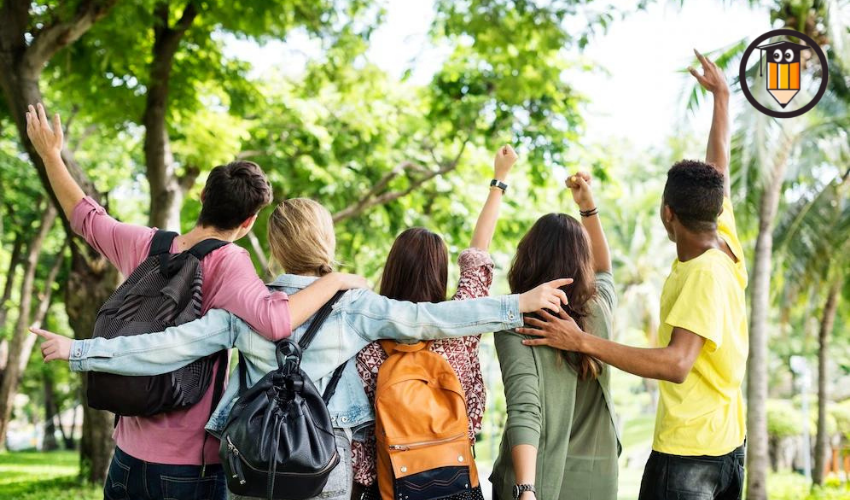 Istanbul High School is also one of the oldest high schools in Turkey; it was founded in 1884. The school has the second-highest base acceptance score of 497. So it is one of the best high schools in Turkey by far. Many famous Turkish bureaucrats, scientists, and celebrities have graduated from this school throughout history. Classes are primarily in German, but some classes like Turkish Language and Literature are in Turkish.
Consequently, students must take the mandatory one-year German preparatory class when they enter this school. English is also taught as a secondary language. Istanbul High school is located in Cagaloglu, Istanbul, Turkey.
---
Izmir Science High School, Izmir
Established in 1983, Izmir Science High School is one of the younger schools on this list. It is the best high school in Izmir city, and it has a base acceptance score of 494. It is one of the top ten best high schools in Turkey. Since it is a science high school, most Izmir Science High School graduates choose to go to Turkey's best engineering and medical universities. Classes are taught in Turkish, but English and German are taught as secondary languages. The school is located in Bornova, Izmir, Turkey.
---
Robert College, Istanbul
Robert College is the only private school on this list, and it was established in 1863. The school only accepts students with over 490 scores. The school has a one-year mandatory English preparatory class because except for the cultural classes taught in Turkish such as history, geography, and Turkish Language and Literature, the school offers classes completely in English. Robert College is famous for its success, its gorgeous building, and over a hundred extracurricular activities. French and German are also taught as secondary languages in this school. Robert College is located in Besiktas, Istanbul, Turkey.
---
Saint Benoit French High School, Istanbul
With a long history dating back to 1362, Saint Benoit is one of Istanbul's greatest private secondary schools. Saint Benoit, which was founded in 1783, continues to educate brilliant brains year after year. Both French and Turkish are educated in Saint Benoit's schooling. Students must complete five years of schooling, including one year of French preparation. Every year, Saint Benoit French High School can give a high-quality education to its graduates. Because of their French ties, Galatasaray University even has a specific quota for Saint Benoit graduates.
---
Koc High School, Istanbul
Koc High School, founded in 1988 by the Vehbi Koc Foundation, is one of Turkey's most notable private high schools, with around 2000 pupils. Koc High School strives to develop socially gifted, confident, well-behaved, and responsible students. Its fantastic campus provides pupils with the option to participate in a variety of sports. Koc High School features several active sports clubs that play in both domestic and international events. Koc High School offers French, German, and Spanish instruction in addition to its Turkish and English bilingual education system.
---
Private Bahcesehir College Science Highschool (FENTEK), Istanbul
This remarkable private school, which opened in 2006, is an extension of the highly regarded Bahcesehir Private Schools, which delivers superior academic and technical instruction to its pupils. Bahcesehir College Science High School is one of Turkey's most prestigious high schools and one of the most difficult to get into.
Only students who received a perfect score on the Turkish Ministry of National Education's test were admitted to this school in 2008. Genetics, robotics, electronics, psychics, chemistry, biology, and other branches of science are all represented at this private school's labs. Bahcesehir High School also has a hostel for all of its students.
---
Uskudar American Academy
Uskudar American Academy is one of Turkey's oldest private institutions, established in 1876 as the American Academy for Girls. Uskudar American Academy, which was founded to teach females in various areas, transformed in 1990 and began accepting boys. This private high school follows stringent teaching concepts to help its pupils achieve their full potential. The Health and Education Foundation, a Turkish non-profit organization, owns and runs this international school (SEV).
---
Prımary Schools In Turkey
The primary or elementary school in Turkey offers eight years of compulsory education for students aged six to fourteen. The emphasis here is on fundamental information, Turkish language, mathematics, social sciences, art, and music. English and another foreign language are sometimes taught. Both public and private schools operate alongside one another. While the curriculum is basically the same, private schools provide more extracurricular activities, such as swimming, and teach other languages.
The typical number of pupils per classroom is 20 – 40, although in rural regions, the number of students per class may be much higher. Students take an exam at the conclusion of eighth grade and are placed in different high schools based on their results.
---
Hıgh Schools In Turkey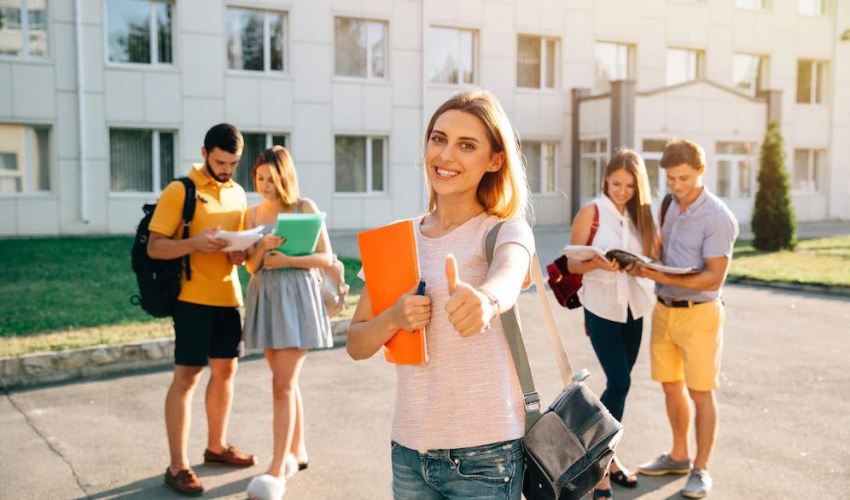 High schools of Turkey typically lasts four years, with some high schools adding an additional year for foreign language preparation courses. Students choose one foreign language from a list that includes English, French, and German. Religious education is optional, and it is usually a comparative study of faiths rather than only Islam. The finest and most popular high schools in the nation are the Anatolian, Science, and Private High Schools in Turkey. Lessons in science are taught in the foreign language of the student's choosing.
Except for private high schools, which may cost up to $4000 per year, education is free. Students must sit for the High Academic Finishing Exam at the conclusion of the school year, following 12th grade. After clearing this, students will be required to take the OSS, a highly significant and fiercely competitive test whose results will decide their educational prospects at the following level.
---
Unıversıtıes In Turkey
Students that pass the exam are admitted to universities. Universities in Turkey provide two to four years of undergrad education and an extra two years of graduate study. Ankara and Istanbul are home to the majority of important universities. Education quality varies considerably – some are on par with American universities. Turkish universities take part in the Socrates-Erasmus program. Please see the Erasmus section for additional information.
---
Prıvate Educatıon In Istanbul
As the typical family's wealth has increased, Turkish parents have become more conscious of the shortcomings of the public school system. Many parents now send their children to private schools in Turkey (kolej/özel lise), which provide small class numbers, highly trained instructors, and even recreational and sports activities. These schools, unsurprisingly, may be costly. They demand annual fees and require pupils to purchase costly literature.
Uniforms and meals are further costs, and some parents must pay to transport their children to schools that are distant from their homes. However, there are many advantages to attending a private school. Students may take international standardized tests like the Cambridge University English-language examinations, the Scholastic Aptitude Test (SAT), and the Test of English as a Foreign Language (TOEFL). These tools make it simpler for Turkish students to enroll at institutions abroad.
Aside from schools in Istanbul, bear in mind that you or your children will be taught in a culturally rich region, both human and geographically. Istanbul's multicultural framework aids pupils in better understanding and communication. In addition, the historically rich city, with attractions like as Topkapi Palace, Galata Tower, and other many attractions, are guaranteed to instill culture in your child.
---
You May Be Interested 👇
👉 The Best Universities in Turkey 2023