EN
What is a Yellow Tick on Twitter? Who Can Get a Yellow Tick on Twitter? What Does Yellow, Blue, Gray Click Mean on Twitter?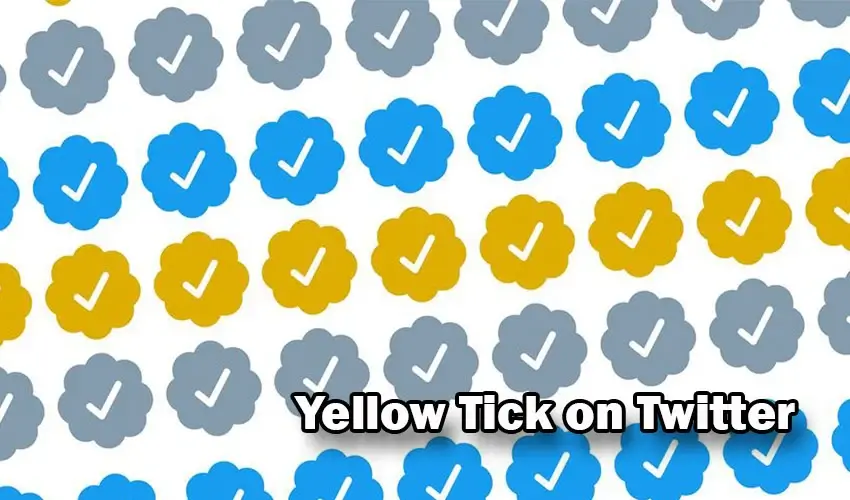 What is a Yellow Tick on Twitter? Who Can Get a Yellow Tick on Twitter? What Does Yellow, Blue, Gray Click Mean on Twitter? After Elon Musk bought Twitter, one of the social media platforms, many innovations continue to come. Finally, Turkey on Twitter Fenerbahce's official page in the official page of the Yellow tick after receiving the Yellow Tick on Twitter What Does Yellow Tick Mean? Who Can Get Yellow Tik on Twitter? is being researched. Especially on Twitter Yellow, Blue Gray Click What Does It Mean? is being wondered. Let's learn all the curious things together…
What Does Yellow Tick on Twitter Mean?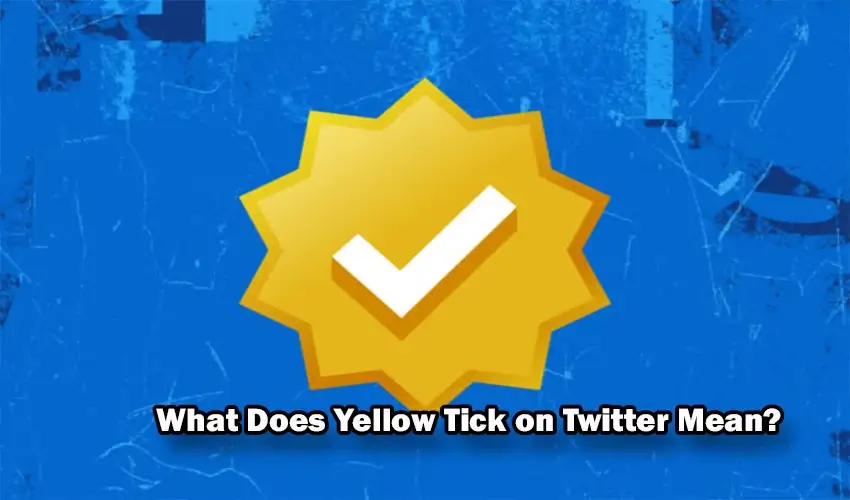 Twitter social media platform, which is being used quite actively in Turkey as well as all over the world, had been purchased by Elon Musk in recent months. there have been successive innovations on this platform. One of the most popular new features was the paid blue tick. Finally, Elon Musk recently mentioned that he would bring new features such as Yellow Tick, Back Tick.
First of all, what is the meaning of Yellow Tick, who can get a yellow tick? You can answer the question and find all the answers for other questions in the rest of our article. The yellow tick on Twitter means that the account is approved for an official business community on Twitter. The yellow checkmark is used on Twitter for official accounts of companies.
Companies will be given the yellow check badge, while politicians will be given the gray check mark. There was also confusion when Musk said that individuals could have a second small logo to indicate whether they are part of a particular organization.
---
Who Can Get a Yellow Tick on Twitter?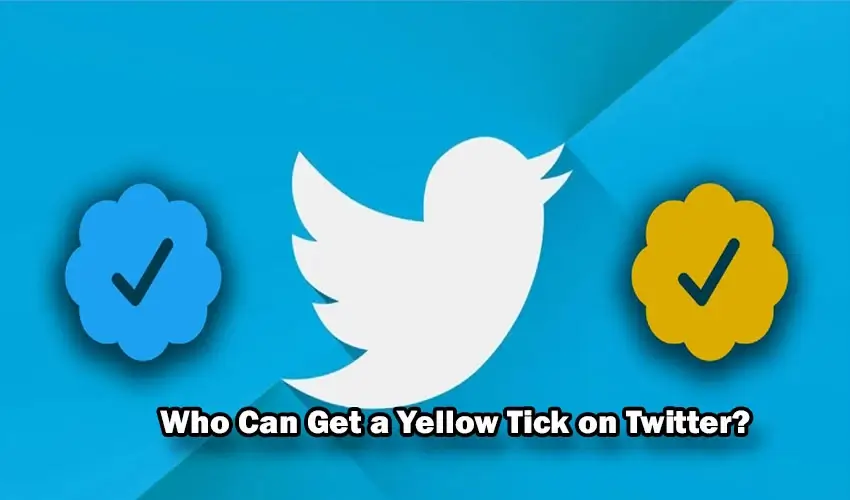 The blue tick is generally known to almost everyone. However, Alessandro Paluzzi also shared the appearance of the blue tick with his followers for comparison with the yellow and gray ticks. "So it's something like this," Paluzzi tweeted, posting the photos.
However, Musk announced that the sale of Twitter blue ticks would resume on November 29, and also pointed out that the new Twitter process, which he called the Twitter 2.0 era, would be launched this week. However, it is unclear whether the two applications will be launched on the same day.
Meanwhile, when Twitter Blue relaunches, it will do something different to stop spam and fake accounts. Last week, the company changed its terms so that newly created accounts will have to wait 90 days from the date of account creation to purchase a Twitter Blue subscription. During this period, Twitter will review and manually approve users who request to receive a blue tick.
---
What do yellow, blue and gray ticks mean on Twitter?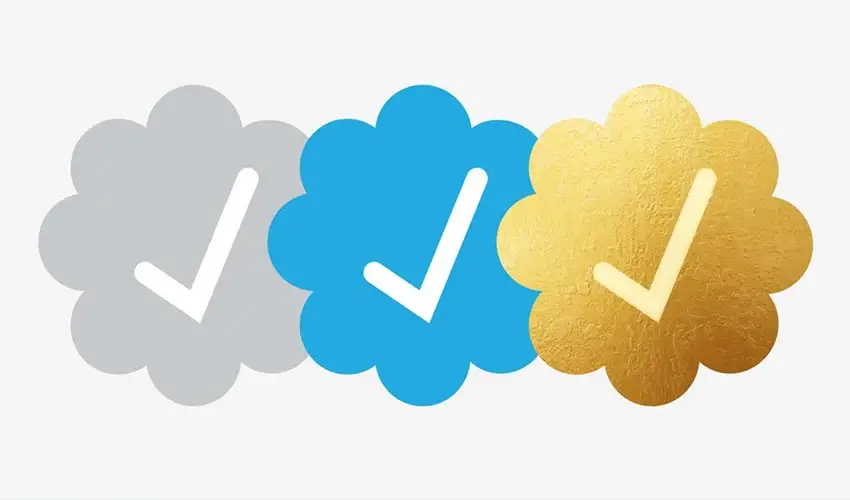 It is estimated that yellow and gray ticks will be offered free of charge. The blue tick, which is only given within the scope of Twitter Blue subscription, will be given to users for a monthly subscription price of 8 dollars. It should be noted that the yellow check badge will be given to companies and the gray check mark will be given to politicians. It was also confusing when Musk said that individuals could have a second small logo to indicate whether they are part of a particular organization.
On Twitter, a yellow tick indicates that the account is approved for an official business community on Twitter. Twitter uses the yellow checkmark for official accounts of companies.
Developer Alessandro Paluzzi, who discovers and announces new features that social media platforms are developing and testing on Twitter, has also figured out how Twitter's yellow and gray checkmarks will look. Paluzzi shared screenshots of the appearance of the gold-colored yellow and gray ticks.
With the new update, the blue tick will be used to indicate that individuals and the gray tick will be used to indicate that public accounts are approved accounts.
---
How to Open an Account Without Providing a Twitter Phone Number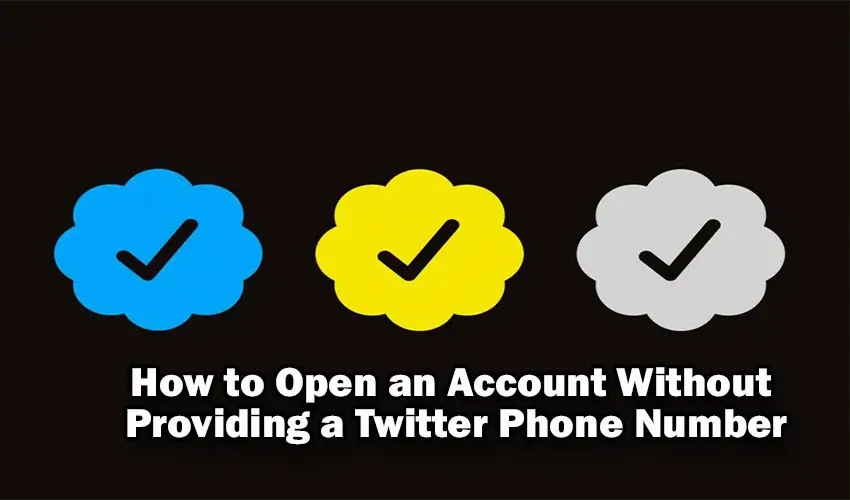 Users are asked for a phone number to open a Twitter account and a verification code is sent to the number you provide to confirm your account. There is also an option for those who do not want to give a phone number.
Those who want to open twitter without a phone number can bypass twitter phone number verification by following the steps below.
1. To register without a Twitter phone number and open a numberless Twitter account, first enter mobile.twitter.com in the incognito tab from your mobile browser or computer and click Sign Up.
2. You will see the following screen. You will need to select the "Use your email instead" option.
3. Fill in the Username, e-potsa and password for Twitter registration and proceed to the next screen.
4. This screen will ask for your phone number again, if you wish, you can skip this step and go to the next one. Click on "Not now".
That's it for signing up for twitter without a phone number. In this way, you can open an account without a twitter phone.
---
How Much Is Twitter Blue Click?
Apart from the blue tick, features such as editing tweets and undoing tweets attracted your attention and you decided to get Twitter Blue. So, how much is Twitter Blue price? Twitter Blue subscription price was 2.99 dollars at first, then it was increased to 4.99 dollars, and with the arrival of the blue tick check badge, the Twitter Blue membership price increased even more. The price of Twitter Blue, which adds the blue tick approval badge to the profile; 7.99 dollars per month. How many TL will the Twitter blue tick fee be? is eagerly awaited.
Terms of Getting Twitter Blue Tick
Your account must be genuine
You must be a well-known person
Your account must be active
According to the Twitter account verification requirements page, these are the requirements to get a Twitter blue tick. Although it is said that your account must be original, well-known and active to get a Twitter blue check badge, even an account that has no followers and does not actively use the social media platform can get a verification badge, but you must be a world-renowned person for this.
---
What Does a Genuine Account Mean?
First, add a link to the official website that references you or where you work and your Twitter account to your profile. Only the organization that owns the website needs to be verified on Twitter. Secondly, you need to take a photo of your ID card (driver's license and passport are also available) and send it to Twitter. If you are a brand or organization, this document is not required, but if you are getting your personal account approved, you must submit a photo of your ID.
Finally, you must include an official email address with a domain name related to your chosen category of recognition. The organization with which the domain is associated must be verified on Twitter. Twitter approves accounts that fall into which categories;
Government agency accounts, people in government, candidates for political office
News organizations and individuals and journalists in this sector
Companies, brands, organizations and the people who run them
Entertainment or production companies and those working in this sector
Professional athletes, sports organizations, teams and leagues
Activists and organizers
Content creators and influencers
Your account must represent or be associated with a publicly known person or brand that meets the criteria for being well-known. How can you prove to Twitter that you are a well-known person? You can submit articles about or referencing you or your organization, but they must not be from your own blog site.
You can link to a profile that shows search history in Google Trends and is relevant to the category you are applying for. If your account is in the top 0.05% of followers or mentions in your region, this is proof that you are well-known on Twitter.
Finally, your account must be active and comply with Twitter's rules. What Twitter means by an active account is not actively using the account. First, your account must have a profile name and profile picture. Second, your account must not be locked (it must be public).
Third, your account must have a confirmed email address or phone number. Most importantly, your account must not have been locked for violating Twitter rules – for 12 hours or 7 days – in the last 12 months.
Twitter account verification requirements can be summarized as authenticity, activity and recognition.
---
👉Facebook, Instagram, and WhatsApp to charge for blue tick: Here are the pricing
👉 Click to follow the Student Agenda on Instagram