EN
How to Delete Instagram Account Temporarily and Permanently?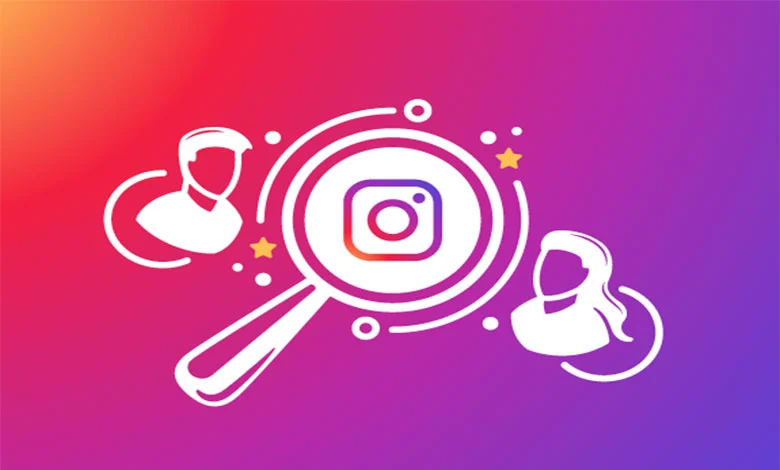 How to Delete Instagram Account Temporarily and Permanently? In this article, we have compiled all the questions about Instagram account deletion and Instagram account freezing. Moreover; How long is the Instagram account temporary shutdown period? When will the Frozen Account be closed? You can find the answers to your questions in the rest of our article…
How to Delete Instagram Account Temporarily and Permanently?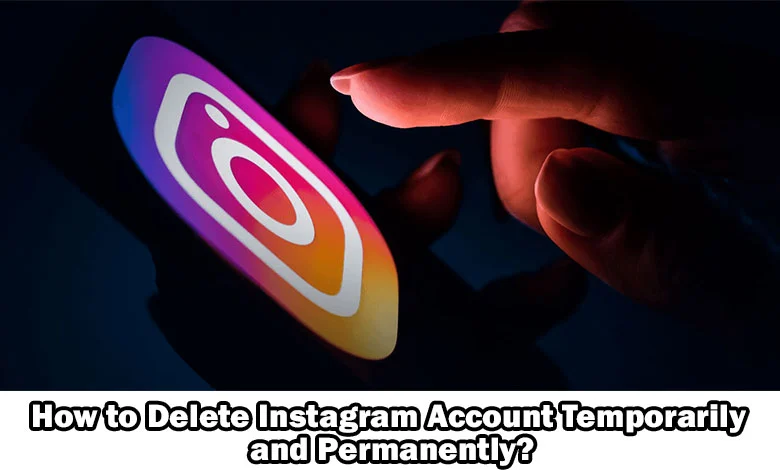 With over a billion active users every month, Instagram is one of the most widely used social networking sites in the world. However, there are times when you need to withdraw from the site due to personal or professional obligations. There comes a point where you may want to de-emphasize your online culture and take a step back from social media and wonder how to delete your Instagram account.
Your decision to delete your Instagram account may be motivated by a number of factors. It may be due to concerns about privacy, social media addiction, detrimental impact on mental health, and many other factors. And that's perfectly fine. This article will show you how to temporarily disable or how to permanently delete your Instagram account on a computer, iPhone, or Android app. However, you should be aware of the consequences of deleting your Instagram account before doing so.
---
Reasons to Leave Instagram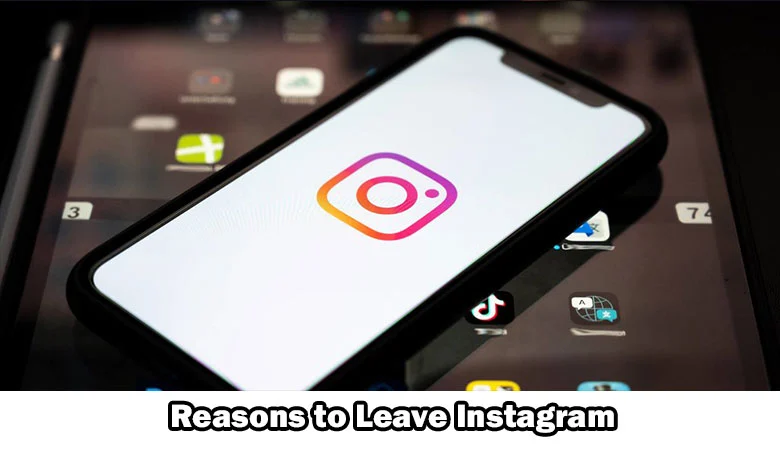 Before discussing how to delete your Instagram account, there are some reasons you might have for deleting your Instagram account. According to NordVPN, the reasons why people choose to leave Instagram are listed below.
Instagram users regularly experience different types of cyberbullying on the network.
People often feel like they are wasting their time scrolling through endless columns of pictures and videos.
People sometimes stop using Instagram due to concerns about social media privacy.
As they worry about their mental health and well-being, many users of the platform stop using it. People sometimes compare themselves to what they see on Instagram because they see constantly happy and beautiful influencers on social media. Despite the fact that social media often distorts reality, people may still experience depression, loneliness, and social anxiety.
Some Instagram users unfollow because of scams. Social media scammers are growing and finding new methods to capitalize on the Instagram app and community by stealing personal information, money, and accounts.
---
The difference between deactivating an Instagram account and deleting it permanently
You have two options if you decide it's time to stop using Instagram, one of the largest social networks: you can delete or deactivate your account. There is a significant difference between the two.
Comments, likes, all your photos and videos, number of followers, and other information are all hidden when your Instagram account is suspended. No one will be able to see your profile once you temporarily deactivate your account, but you can still access things like your private messages. By logging into Instagram through the app or website, you can pick up where you left off at any time after deactivation.
Instagram will permanently delete all your profile content, including images, clips, mentions, comments, likes, and follower lists, when you delete your account. We recommend that you get a backup copy of your profile data before canceling your account in case you need to retrieve it later.
---
After 30 Days, Deleted Instagram Accounts Cannot Be Recovered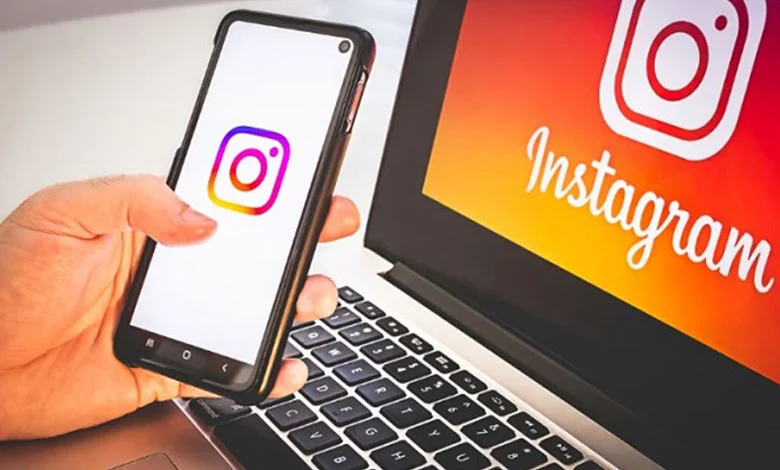 Once you hit the delete button, the public can no longer access your Instagram account. You have 30 days to change your mind. If you decide to visit Instagram again, log in again using your username and password to access your profile.
Instagram completely deletes all your data after 30 days from the deletion request; you cannot use your account again or recover it. This is why we advise you to back up your Instagram content before deleting your account, including photos, videos, archived posts, direct message correspondence, and other important data.
Before Deleting Your Instagram Account, Create a Backup and Download the Data
If you choose to delete your account, Instagram allows you to manage your data and download it. In case you need it later, back up your images, submitted articles, scrolls, archived posts, and other information. Remember that the Instagram Data Download function will no longer be available after you delete your account.
This step-by-step tutorial will show you how to extract your Instagram data from the Instagram website and app before you do how to delete instagram account.
From the app
Access your profile by tapping the three horizontal lines in the top right corner and selecting "Your activity."
Second, click "Download your information."
Send your email address and select "Request download."
From the website
Open the "More" menu on the bottom left and select "Settings."
Make the selection "Privacy and security."
Click "Request a download."
Enter and verify your email address.
It can take up to 14 days for Instagram to email you a download link after you request the data.
---
How to Delete Instagram Account Permanently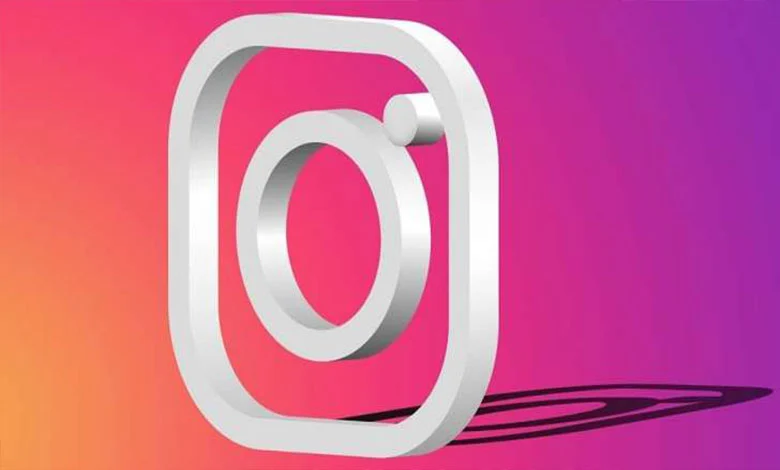 There are several ways to permanently delete your Instagram account. Here are the steps for different platforms.
How to Delete Instagram Account on Android
You cannot delete your Instagram account from within the latest version of the Android app. To deactivate your Instagram account on Android, go to the "Delete Instagram account" page on your mobile browser. This is the way to get there:
To delete or deactivate your account, open your smartphone browser and tap on this link or the page for account cancellation.
Select the justification for your wish to delete your Instagram account.
Type in your account password once again.
Click on the "Permanently delete my account" link.
---
How to Delete Instagram Account on iPhone or iPad
The Instagram app and website allow you to delete or deactivate your account, unlike Android. You can delete your Instagram account through the app below.
Open the Instagram app. Make sure the Instagram app on your iPhone is running the latest version.
Hover over your profile picture and select the hamburger menu from the top right.
Then click "Delete account" after selecting "Account".
To complete the action, press Delete Account immediately.
To further confirm and select justification, select Continue Deleting Account.
Tap Delete after entering your Instagram password once again.
To complete the action, tap OK.
How to Delete Instagram Account Through Website
The procedure is almost identical for Android and PC users to delete their Instagram account. To perform how to permanently delete your Instagram account, go to the account deletion homepage and follow the step-by-step instructions.
Use your web browser to open the Instagram account deletion page at https://www.instagram.com/accounts/remove/request/permanent/. Access the account you want to delete by logging in.
Once you are logged in, select a reason from the dropdown menu for wanting to delete your Instagram account.
Specify the motive for wanting to cancel your account.
Type in your password for your account and select "Delete my account".
Your account and its associated data will be permanently destroyed when you confirm this.
These are three simple methods to permanently delete your Instagram account.
---
Reactivating your Instagram Account
You can log back into your Instagram account if, for some reason, you want to keep it. Remember that you won't be able to retrieve your account if more than 30 days have passed since you deleted it. Simply click the "Save Account" button to restore your Instagram account if you logged in with your username and password and received a notification stating that you have requested to cancel your account.
---
How to Temporarily Deactivate Instagram Account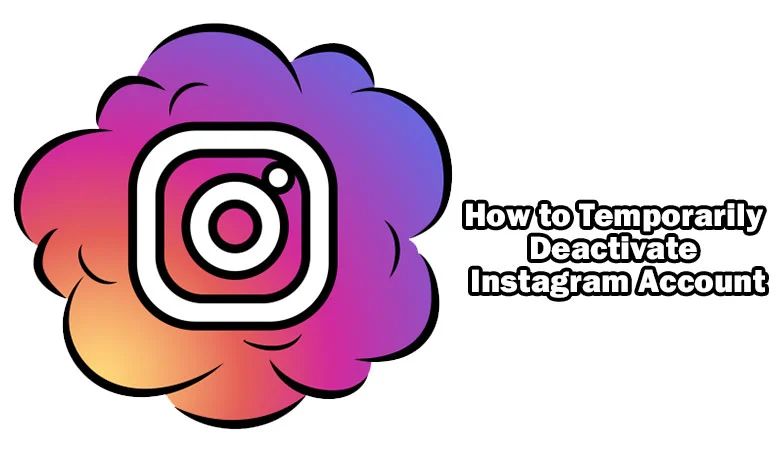 Instead of deleting your Instagram account completely, you can also temporarily deactivate it. Your profile, pictures, comments, and likes will be hidden if you temporarily disable your account, and no one else will be able to find your account in search results or view your Instagram photos or videos. You can always revive your account by entering your username and password as your account information is saved.
If you want to take a break from Instagram without having to delete your entire account and data, this can be very helpful. For how to temporarily delete your Instagram account, follow the steps below.
Enter your Instagram login information on Instagram.com. Then click on More, Settings, and Edit Profile. Scroll down to the bottom and click Temporarily deactivate my account.
Select the reason for deactivating your Instagram account now, then enter your Instagram password and the time you want your account to automatically restart.
Finally, click on the account entry labeled Temporarily deactivate.
The procedure is basically identical when using an Android smartphone. Log in to your Instagram account by opening your browser and doing so. Afterward, press the settings gear icon at the top of the screen, select "Edit Profile," scroll down, and select "Temporarily Deactivate Account."
Both the Instagram web version and the Instagram app allow you to temporarily deactivate your account if you have an iPhone. You can use the same instructions we provided for Android to delete your Instagram account on the web. Follow the instructions below for how to delete an Instagram account using the Instagram app.
Launch the Instagram program. Make sure the Instagram app on your iPhone is running the latest version.
In the top right corner, tap on the hamburger menu after clicking on your profile picture.
After that, click Delete account after selecting Account.
After that, click Deactivate account.
Specify the cause of deactivation.
Type in your password.
Tap Temporarily Deactivate Account after that.
To confirm the action, tap Yes.
---
Conclusion How to Delete Instagram Account
You can follow how to delete your Instagram account using the methods above. As indicated, you should keep in mind that deactivating your Instagram account will result in the permanent deletion of your profile, photos, videos, comments, likes, and followers.
---
👉 How to View History on Google? Seeing Full History
👉 What is WhatsApp Plus? How to Download and Use it?
👉 How to Recover Facebook Account Without email and Phone Number
👉 Most Popular Social Media Platforms 2023
👉 Click to follow the Student Agenda on Instagram