EN
How Much is the Minimum Wage in Greece 2023? Greece Occupations and Salaries 2023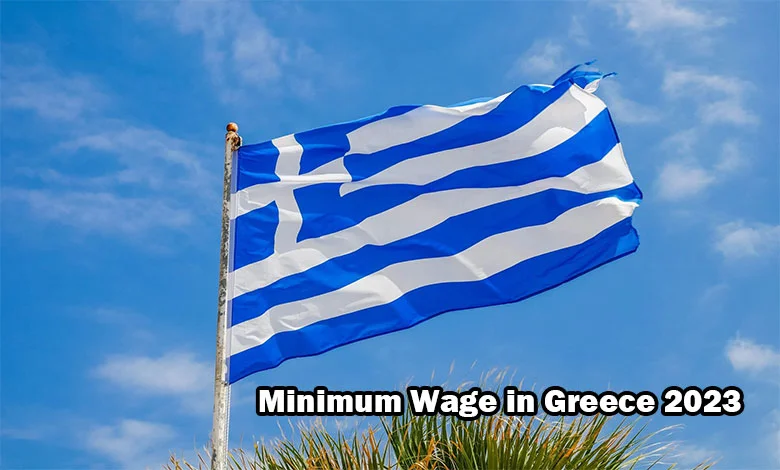 How Much is the Minimum Wage in Greece 2023? Greece Occupations and Salaries 2023. is being wondered. Those who want to collect information about Greece are also researching questions such as Greece Occupations and Salaries 2023, Greece Cost of Living, Can you live on minimum wage in Greece? Let's learn all the curious things together…
How Much is the Minimum Wage in Greece 2023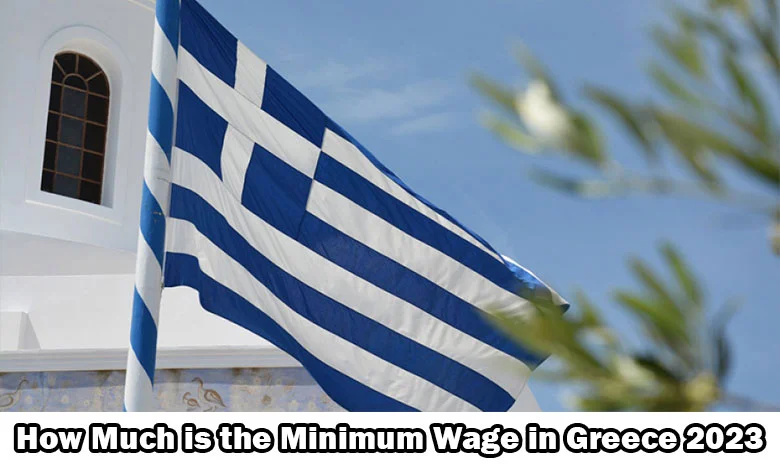 In this article for those who want to work abroad and those who are curious about the salaries of different countries, we will try to give information about Greece Minimum Wage 2023 and Greece cost of living, Greece sought-after professions and salaries 2023. Greece is a country located in the Southeast region of the European continent. The country, whose capital is Athens, has Albania in the northwest, Turkey in the northeast, the Aegean Sea in the east, North Macedonia in the north, the Ionian Sea in the west and the Cretan Sea and the Mediterranean Sea in the south.
Due to its location at the crossroads of Europe, Asia and Africa, it is a strategic region. In Greece, which has been struggling with economic crises for many years, the minimum wage was increased in 2019 after years. After the continued depreciation of the Turkish Lira, Greek citizens are among those who come and shop in Turkey. It is not yet clear whether there will be an increase in the new year in Greece, one of the countries with the lowest minimum wage among the countries whose currency is the euro.
Greece, also known as the Hellenic Republic, has a population of more than 10 million. Greece, which is in a very important strategic position, is seen as the largest country in the Balkans in economic terms. In 2023, before moving to the Greek minimum wage in 2022, it is 713 Euros after the second increase in 2023. It was announced by Greek Prime Minister Kyriakos Mitsotakis that the minimum wage will be increased from 713 Euros to 780 Euros per month gross, effective April 1, 2023.
---
Greece Occupations and Salaries 2023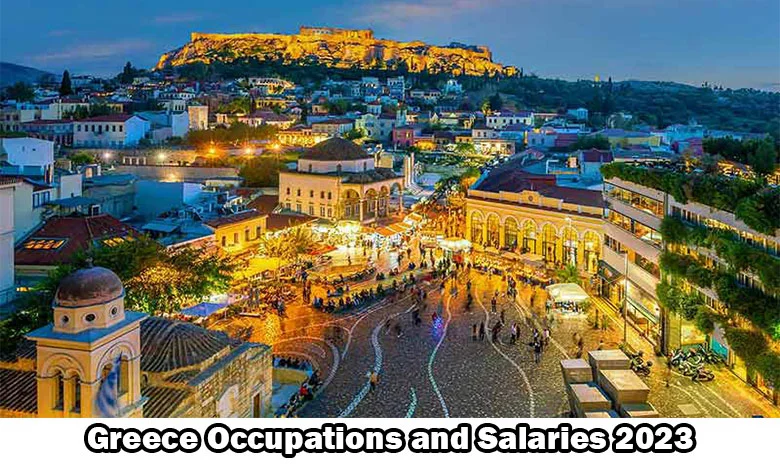 Average salary in Greece; €674
Accountant salary in Greece; €917
Secretary salary in Greece; €539
Office assistant salary in Greece; €593
Farmer's salary in Greece; €398
Veterinarian salary in Greece; €1254
Fisherman's salary in Greece; 546 €
Seafarer salary in Greece; €559
Salary of a car mechanic in Greece; €762
Auto electrician salary in Greece; €816
Salary for an automobile engineer in Greece; €1254
Financial advisor salary in Greece; €1254
Bricklayer salary in Greece; €613
Construction worker salary in Greece; €593
Crane operator salary in Greece; €964
Architect salary in Greece; €1093
Engineer salary in Greece; €1268
Electrical engineer salary in Greece; €1275
Mechanical engineer salary in Greece; 1154 €
Civil engineer salary in Greece; €1187
Welder salary in Greece; €856
Salary for a roofer in Greece; €553
Call center operator salary in Greece; € 525
English teacher salary in Greece; €870
Teacher salary in Greece; €937
Translator salary in Greece; €823
Translator salary in Greece; €903
Dentist salary in Greece; €2672
Doctor's salary in Greece; €2173
Medical assistant salary in Greece; €654
Nurse salary in Greece; €1106
Lawyer salary in Greece; €1632
Cook salary in Greece; €519
Hotel worker salary in Greece; €486
Waiter salary in Greece; €391
Cleaning worker salary in Greece; €452
Maid salary in Greece; €411
Electrician salary in Greece; €849
Machine operator salary in Greece; €769
CNC operator salary in Greece; €613
Babysitter salary in Greece: €357
Childminder salary in Greece; €607
Salary for an elderly caregiver in Greece; €499
Security guard salary in Greece; €499
Night watchman salary in Greece; 323 € 1
---
Rents and Bills in Greece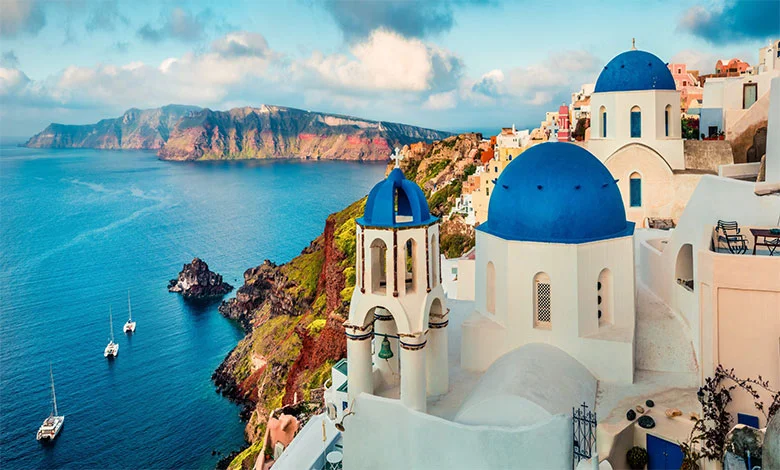 The cost of living in Greece is considerably lower than in other European countries. In Athens, the most expensive city according to Numbeo, you can find a one bedroom apartment for 300-500 Euros per month in the city center and 200-400 Euros outside the center. If you are looking for a slightly larger apartment, you can find a three-bedroom apartment for 500-1000 Euros in the city center and 400-800 Euros outside the city center.
When it comes to utility bills (electricity, gas, water, etc.), you will have to pay around 150-300 Euros depending on the size of your home, the season and your level of usage.
Food and grocery prices in Greece
Of course, everyone who is thinking of moving to a new place wants to know the prices of food. You can eat in a cheap restaurant for 10-18 Euros. For a meal for two in a medium quality restaurant you will pay between 35 Euro and 60 Euro.
Greece is also famous for its agricultural products such as olive oil, wine, cheese and saffron. Recent research shows that Greece's Mediterranean diet prolongs life and reduces the risk of heart disease and diabetes.
Public Transportation in Greece
Greece has many modes of transportation between cities and within towns. Athens has a very well known tram system that connects various neighborhoods. If you buy a one-way ticket for local transportation in Greece you pay about 1,40 Euros and if you buy a monthly card you have to pay 30 Euros.
---
What are the Living Conditions in Greece?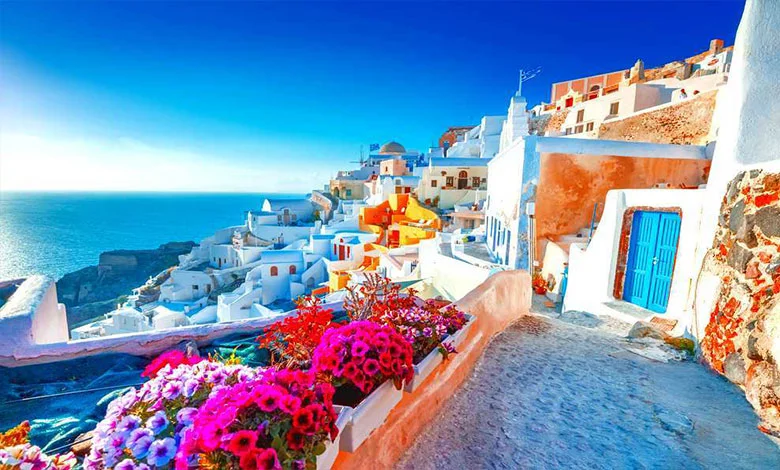 The rent of an average house in Athens, the capital of Greece, varies between 100 Euros and 350 Euros. In general, it is possible to meet your basic needs cheaply. The basic needs and kitchen expenses of a family that is not crowded cost around 200 Euros on average. So, the cost of living in Greece is not as expensive as you might think. In cities outside the capital Athens, it can be said that average expenses can be met more cheaply.
Compared to many other countries, alcohol prices in Greece are quite affordable. Many people return from a visit to Greece with liquor and alcohol-like monopoly products. Invoice expenses cost around 100 Euros. Of course, these expenses increase or decrease according to the region where you live.
In short, considering these expenses, a person earning a salary of around 700 Euros can easily make a living in Greece. Since the minimum salary is 683.76 Euros, it will be more beneficial for people who work with the minimum amount to pay attention to their expenses in order to live a comfortable life.
Food prices in Greece:
One loaf of bread; 0.44
A dozen eggs; 2.95
1 liter of milk; 1.17
Cheese; 7.77
Tomato; 1.3
Lettuce; 0.67
Onion; 0.77
Potatoes; 0.81
Apple; 1.35
Orange; 0.95
Banana; 1.44
One and a half liters of water; 0.76
Domestic beer; 1.26
Foreign beer; 1.66
One bottle of non-alcoholic wine; 7
Transportation prices in Greece;
A single public transportation ticket; 1.4
Monthly public transportation card; 30
Taxi opening fee; 3.5
1 hour by taxi; 11
1 kilometer standard taxi fare; 0.75
1 liter of gasoline; 1.58
Rental prices in Greece;
Rent for a one bedroom apartment in the center; 305
Rent for a one-bedroom apartment in neighborhoods far from the city center; 250
Rent for 3 bedroom apartment in the center; 520
Rent for a 3-bedroom apartment in neighborhoods far from the city center; 443
---
Working Conditions in Greece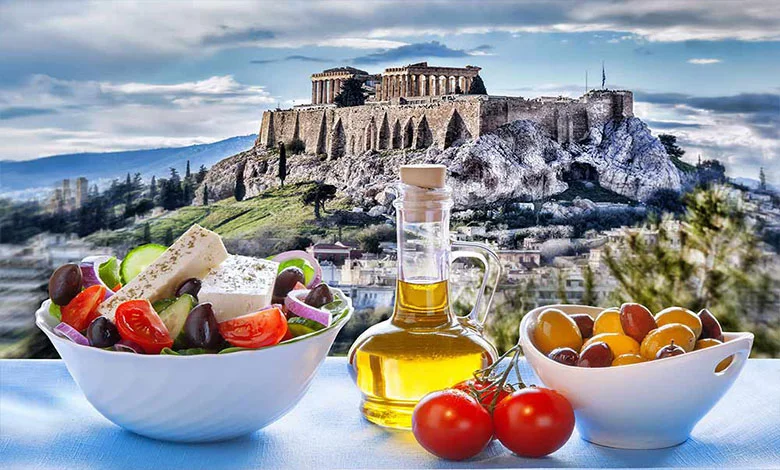 Working conditions in Greece are quite comfortable compared to many other countries in the world. Especially in terms of working hours, it can be said that there is a plus of flexibility in Greece. However, this situation may cause economic difficulties.
Rest hours, known as siesta in Greece, are quite famous. Although working hours start early in the country, there are rest hours at noon. Although many sectors in Greece carry out this practice, siesta hours may vary in general. Greece's flexible working hours are perfect for people who want a pleasant and comfortable working life. Of course, you should also consider the salary you will receive within the framework of living conditions.
---
Education System in Greece
As in many social states, Greece offers free education to its citizens. Other information about Greece The education system in Greece and the education system in Turkey are similar to each other. In both countries, the education system is organized as pre-school education, primary education, second level primary education, high school and higher education. In Greece, education is compulsory between the ages of 6-15.
The higher education system is divided into universities and Technological Training Institutes. The transition to higher education is made on the condition of getting enough points from nationally organized exams. The education system in Greece is a centralized system. Educational curricula, materials and books become valid after approval by the Ministry of Education and Religious Affairs.
---
Greek Islands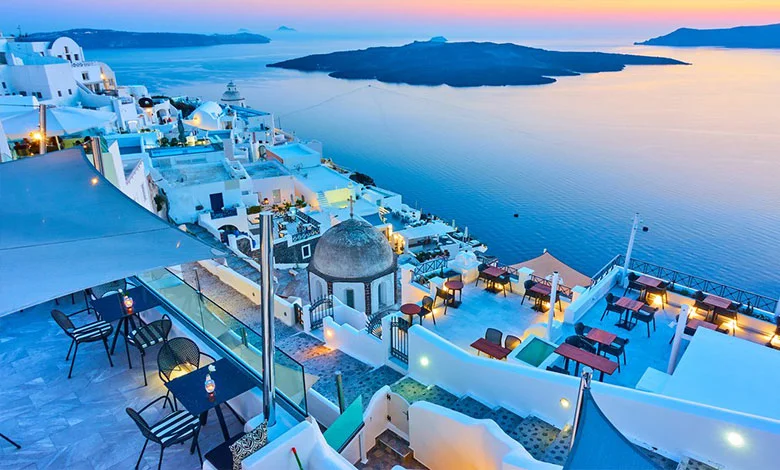 The islands of Greece are located in the Aegean, Ionian and Cretan Seas. There are a total of 6000 islands and islets in Greece. Only 227 of these islands are inhabited.
1) The islands of Evia and Sporades in the Aegean Sea: Alonissos, Skopelos, Skiathos and Skyros.
2) Ikaria, Lesbos, Samos, Limni, Samothrace, Samothrace and Samos in the North Aegean, and islands such as Psara and Agios Efstratios
3) The Dodecanese islands in the southeastern Aegean: Patmos, Lipsi, Leros, Kalymnos, Symi, Nisyros, Tilos, Astypalea, Rhodes, Karpathos, Kastelorizo, Halki and Fourni, Agathonissos, etc.
4) Cycladic islands in the central Aegean: Andros, Tinos, Syros, Mykonos, Paros, Naxos, Ios, Santorini, Anafi, Folegandros, Sifnos, Serifos, Mylos, Kythnos, Kea and many smaller islands.
5) South of the Cyclades is the largest island of Greece, Crete, and south of Crete is the small island of Gavdos, the southernmost island of Greece.
6) In the Saronic Gulf and the Argolic Gulf are the Saronic islands: Salamina, Aegina, Agistri, Poros, Hydra and Spetses. In the south of the Peloponnese (Peloponnese) are the islands of Kythira and Antikythira.
7) Ionia includes Corfu, Lefkada, Ithaca, Paxos, Kefalonia and Zakynthos.
Together with the islands, the coastline is 15,021 kilometers and the total length of the land border is 1,935 kilometers.
About 80% of Greece is mountainous. There are around 30 mountains exceeding 2,000 meters in height. The highest point is Mount Olympus with 2,904 meters. The longest rivers are Aliakmon (297 km), Achelos (220 km), Pinios (205 km) and Evros (204 km). The Evros river, with a total length of 490 km, also separates the border between Turkey and Greece, 204 km of which is in Greek territory.
---
What is the Climate of Greece?
The climate prevailing in the country of Greece is largely the Mediterranean climate. In other words, the average temperature in the summer months is approximately between 26 °C and 28 °C. Although there are not very harsh weather conditions in the winter months, the high parts receive snow during the winter season. The highest point of the country is Mount Olympus and is known to be the home of the gods in Ancient Greek Mythology.
The country of Greece is rugged and the fact that it is so rugged is explained as follows in Greek Mythology. While the gods were creating the world, they sifted the soil and the country of Greece was formed by throwing the remaining sediments. The country of Greece is visited by many local or foreign tourists almost every year.
---
Health Care in Greece
The health system in Greece has developed competitively despite the previous financial crisis. Citizens and residents in Greece have access to state-owned health services free of charge or at a very low cost. Greece has a unified health care system called EFKA, which provides free health care to all citizens.
There are two types of health care in Greece: Public and Private.
Public Health System (PHS) in Greece
ESY is a public health system. It provides free healthcare to both citizens and permanent residents. You can also be included in the ESY even if you are unemployed, an EU citizen or an immigrant. If you are employed in Greece, your contribution to public health is approximately 30% of your salary and it is your employer's responsibility to arrange this.
The public health system in Greece provides a variety of services, such as
Public health surveillance
Control of infectious diseases
Environmental health control
Health discount
General and special care
Hospitalization
Laboratory services
Discounted medicines and drugs
Maternity care
Medical devices
Ambulance
Finally, unlike in most countries, you do not need a referral from a family doctor to get an appointment with a specialist. You may have to wait a long time to see a specialist.
In most big cities, such as Athens, there are English-speaking health professionals at public health centers. However, you are unlikely to find them in smaller cities or islands.
The private health system in Greece
Needless to say, private health services have newer facilities and equipment than public facilities. In addition, medical staff are more likely to speak English in private hospitals.
Some private hospitals also have partnerships with other American hospitals or other hospitals in various countries.
Many citizens and immigrants prefer private healthcare over the public health system because of better facilities, more health departments and shorter waiting times.
You can opt for a private insurance that covers only what is not covered by the public insurance system or an all-inclusive private insurance that covers everything.
What does private health insurance in Greece cover?
Private health insurance in Greece covers the following, in addition to comprehensive primary health care:
Treatment in the most advanced hospitals in Greece
Advanced dental treatment
Aesthetic surgeries
Specialist doctor examination fee
---
How much Minimum Wage in Spain 2023?
How Much is the Qatar Minimum Wage 2023?
What is the Argentine Minimum Wage 2023?
What is the Serbia Minimum Wage 2023?
How Much America USA Minimum Wage 2023 ?
How Much is the Romanian Minimum Wage 2023?
What is the South Korea Minimum Wage 2023?
How Much is the Minimum Wage in Germany 2023?
What is The Minimum Wage in Austria 2023?
Turkey Minimum Wage 2023 Dollars
How Much is the Minimum Wage in Hungary 2023?
👉  How Much is the Poland Minimum Wage 2023? Poland Occupations and Salaries 2023
---
👉 Click to follow the Student Agenda on Instagram