EN
How Much is the Minimum Wage in Japan 2023? Japan Occupations and Salaries 2023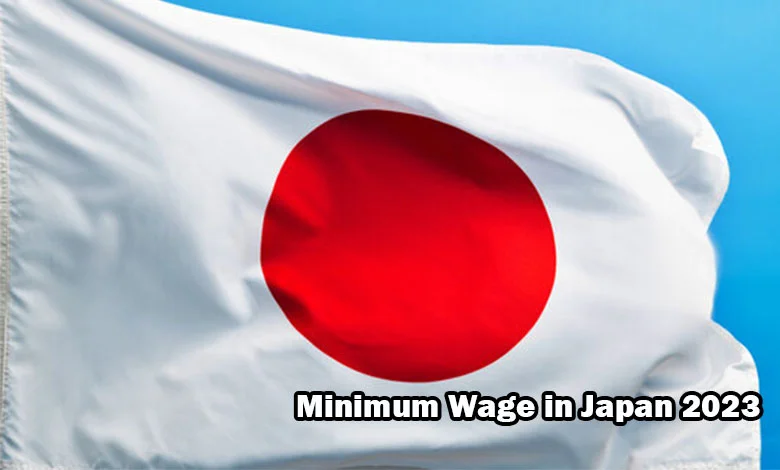 How Much is the Minimum Wage in Japan 2023? Japan Occupations and Salaries 2023. As such, Japan Minimum Wage 2023 How Much? is being wondered. Those who want to collect information about Japan are also researching questions such as Japan Occupations and Salaries 2023, Japan Cost of Living, Can you live on minimum wage in Japan? Let's learn all the curious things together…
How Much is the Minimum Wage in Japan 2023?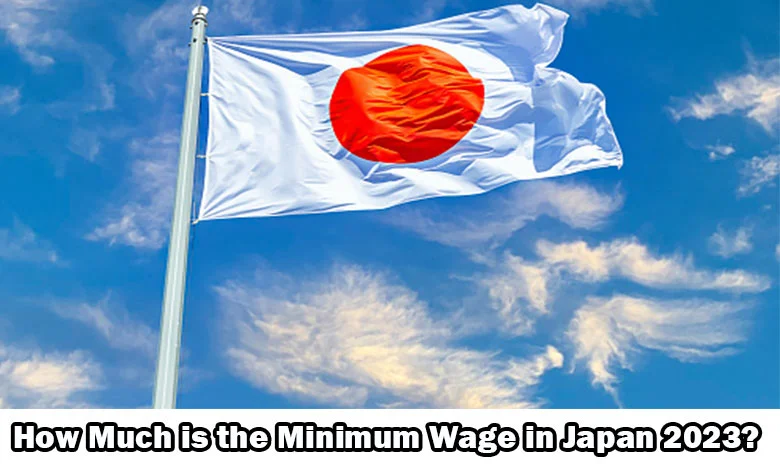 In this article for those who want to work abroad and those who are curious about the salaries of different countries, we will try to give information about Japan Minimum Wage 2023 and Japan cost of living, Japan sought-after professions and salaries 2023. Japan, a country of islands, is one of the largest economies in the world. Although the Japanese Yen is low compared to currencies such as TL and USD, the purchasing power of the Japanese people is quite high.
The official currency of Japan is YEN. Naturally, every individual employed in Japan receives a salary in "YEN". When we look at the YEN, which is a very worthless currency compared to TL, we can see that 1 TL is 19.05 YEN. According to GSTDP data, Japan is among the top 4 economies in the world. Although they were defeated in the Second World War, the Japanese managed to become one of the world's leading economies with the technological moves they made in a short time.
YEN, which is worthless compared to TL, does not make living conditions difficult. Accordingly, the YEN given to people in terms of amount is high. Living conditions are quite easy. Employees earn 960 YEN per hour. When we convert it to TL, we can see that the wage in question is 50.39 TL. 2023 Japan Minimum Wage has not yet been determined, but as of 2022, it is around 1000 Yen per hour. Minimum Wage in Japan is 8000 Yen in the daily period. Monthly is approximately 180 thousand Yen and 1500 dollars.
---
Japan Occupations and Salaries 2023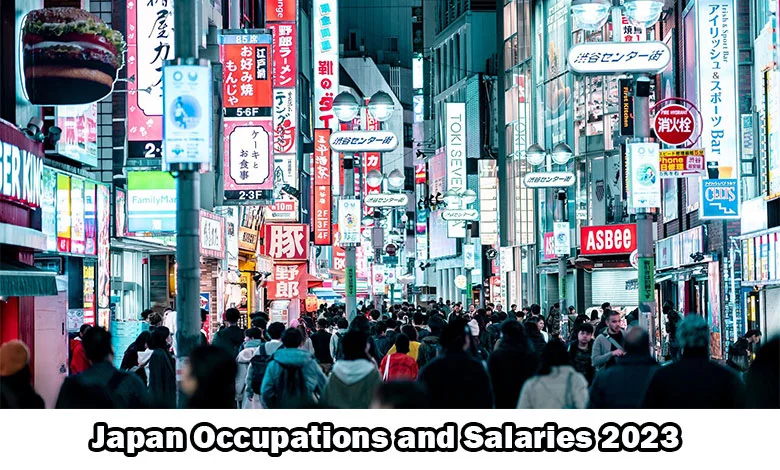 To give a few examples of professional salaries in Japan;
A doctor living in Japan earns an average monthly salary of 8742 USD.
An engineer living in Japan earns an average monthly salary of 5104 USD.
A teacher living in Japan earns an average monthly salary of 3774 USD.
An architect living in Japan earns an average monthly salary of 4398 USD.
A dentist living in Japan earns an average monthly salary of 10751 USD.
A police officer living in Japan earns an average monthly salary of 3014 dollars.
The average monthly earnings of a veterinarian living in Japan is 5050 dollars.
The average monthly earnings of a car mechanic living in Japan is $3068.
The average monthly earnings of a financial analyst living in Japan is $4778.
The average monthly salary of a welder living in Japan is $3448.
---
How is Japan's Economy?
Japan ranks 28th in the list showing the purchasing power per capita according to the 2020 forecast made by the International Monetary Fund. In the same list, Turkey ranks 48th among other world countries according to purchasing power. Just by looking at this list, we can comment on the Japanese economy as a very strong economy.
If we want to examine Japan's economy from a historical perspective, we should start talking about the post-World War II period. Japan's economy grew miraculously after World War II. The country's economy continued to grow rapidly until 2008, and in 2008, economic growth slowed down. The reason for this slowdown was the worldwide economic crisis in 2008. Exports, which constitute a very large part of Japan's economy, were adversely affected by the economic crisis in 2008. In order to get out of this situation with the least damage, the Japanese government adopted policies that gave great importance to domestic investments in those years.
Is Japan Minimum Wage Adequate?
Unfortunately, this wage will not be enough if there are family situations. This is why employers pay higher salaries. The amount in question is the official minimum wage. On average, a worker in Japan receives a monthly salary of 180 – 190,000 YEN. Of course, this may increase or decrease depending on the level of qualification and success. But this is the average.
---
Living Conditions in Japan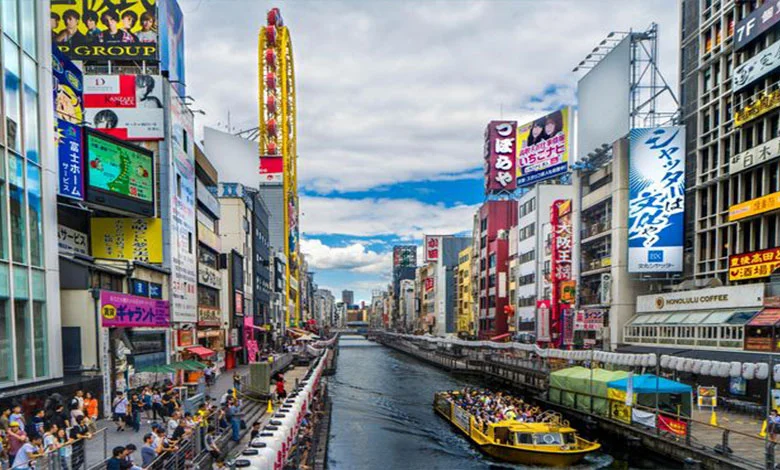 Living conditions in Japan, one of the most beautiful countries of East Asia, are quite easy. Especially in Japan, which is very comfortable in terms of transportation, there is a situation as if they have put a train station on almost every corner. Life in Japan is expensive. Transportation is also among those who get their share of this costliness. In fact, transportation may be the biggest item you will spend money on in Japan.
Japan is known to be a fish paradise country. Although they do not have grilled fish like in Turkey, they also have sushi format there. So let's talk about fish prices. In Japan, if you eat all of your morning – lunch – dinner out in a restaurant at a medium luxury level, the money you will spend per day will be 5.000 Yen on average. But if you only want to have dinner, you can meet this need around 2.000 YEN.
Religion and Belief in Japan
Japan has two main religions: Shinto and Buddhism. Shinto is a Japanese religion, while Buddhism was introduced from China in the 6th century. A recent survey found that 39% of Japanese people identify themselves as Buddhist, 3.9% as Shinto and 2.3% as Christian.
---
National Holidays and Festivals in Japan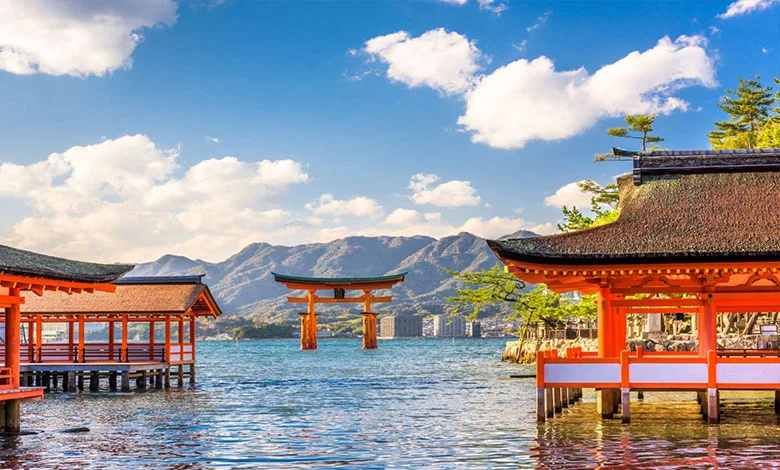 There are many national holidays in Japan. Let's take a look at some of the national holidays in Japan.
New Year's Day From midnight on December 31st, New Year's Day is traditionally considered the most important of Japanese holidays, with millions of people making a pilgrimage to shrines and temples. For the next three days, people spend their time at shrines, temples and with family and friends.
Children's Day: Children's Day (Kodomo no Hi) is a national holiday in Japan held on May 5 each year as part of the Golden Week to honor children's personalities and celebrate their happiness. The holiday has been celebrated since ancient times and was designated as a national holiday by the Japanese government in 1948.
Seven-Three-Five Festival: This festival is held on Shichi-go-san ("Seven-Five-Three"; November 15) for children who have reached the ages of three, five and seven.
Bon Festival: A Buddhist tradition. In mid-July or mid-August, the festival honors deceased ancestors. Many temples and shrines celebrate their own special festivals, which attract large numbers of people. City, town and village authorities as well as local community bodies often organize local Bon Festivals.
Cherry Blossom Festival: The Japanese love to watch the flowers blooming in their season. The most popular one is the Cherry Blossom Festival. Sakura time, considered sacred in Japan, takes place in the last week of March and the first week of April. This period is so important for the country that during sakura time, "Sakura Situation" is given on television after the weather.
Matsuri: In spring and summer, celebrations are held for the gods of the land and sea, or Matsuri. Each town has its own Matsuri and these celebrations are widely attended by everyone.
---
Daily life in Japan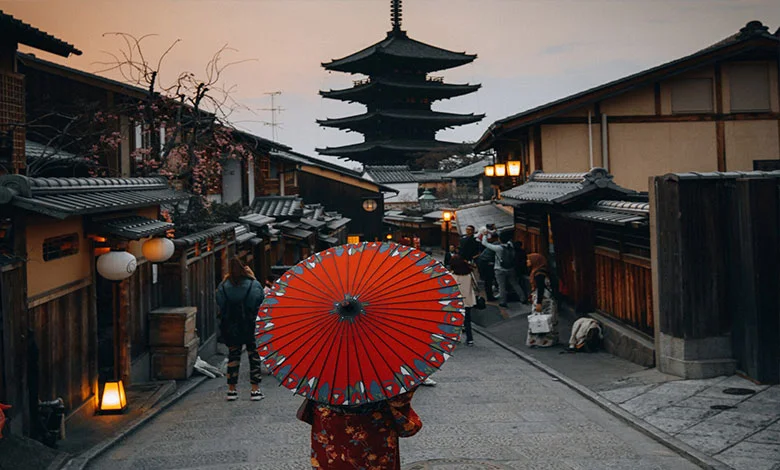 Contemporary Japanese society is decidedly urban. Not only do the vast majority of Japanese live in urban environments, but urban culture is transmitted across the country through a mass media largely concentrated in Tokyo. Young urban Japanese in particular are known for conspicuous consumption and a penchant for trends and fads that come in and out of fashion quickly.
Western, popular music is ubiquitous in Japan. Jazz, rock and blues are enjoyed by generations of Japanese born after World War II, as well as semi-Westernized or semi-Japaneseized folk and popular songs. Basically, many Japanese songs are sung accompanied by Western musical instruments, and many basically Western subjects are treated with Japanese-style drama or song. Karaoke (Japanese, literally "empty orchestra"), invented in Japan in the early 1970s, is a popular form of nightlife entertainment.
Entertainment is not usually done at home, as most Japanese homes are small and much of it is work-related. Most Japanese cities are among the most diverse and service-oriented cities in the world, where all kinds of food can be found. However, because such a large part of the entertainment sector depends on business, the sector has suffered downturns in the economy that have affected the corporate world.
---
What are the Japan House Prices and Rents in 2023?
In 2023, the average price of an apartment for homes for sale in Japan is 20,935,532 Japanese yen, while rental prices are between 50,000 and 70,000 yen on average.
Home prices in Japan are high and the reason for the increase in the real estate sector is the rapid increase in real estate prices in an environment of abundant liquidity and low interest rates.
The cities with the most expensive house prices in Japan are Tokyo, Kanawaga, Kyoto, Okinawa, Kyoto, Osaka, Saitama, Shiga, Nagano, Chiba, Miyagi, Hyogo, Aichi, Okayama, Fukuoka, while Nagasaki, Kagawa and Tokushima are among the most affordable.
---
How much are the prices of houses for sale in Japan?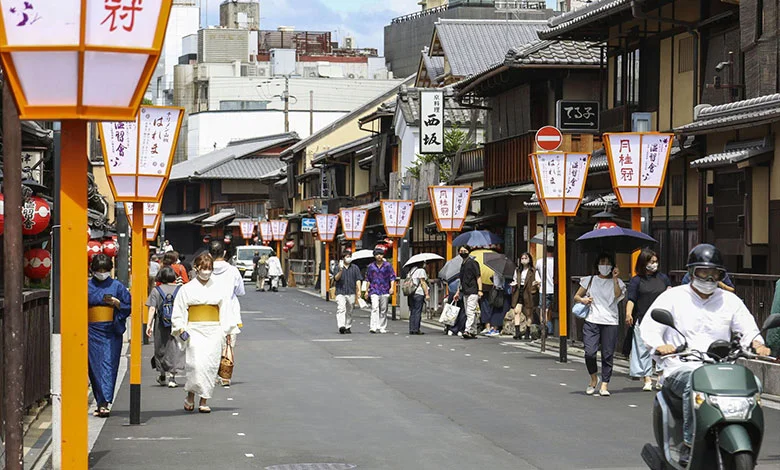 Japan house for sale prices are shown in the table below.
JAPAN HOUSE FOR SALE PRICE
1 bedroom apartment in the city center 147,838 Japanese yen
1 bedroom apartment away from the city center 84,534 Japanese yen
3-bedroom apartment in the city center 333,076 Japanese yen
3-bedroom apartment 182,037 Japanese yen, far from the city center
Prices of houses for sale in Japan vary according to the number of rooms, cities and the location of the houses to the center.
In 2023, Japanese house prices for sale were highest in Tokyo, Kanawaga, Kyoto, Okinawa, Kyoto, Osaka, Saitama, Shiga, Nagano, Chiba, Miyagi, Hyogo, Aichi, Okayama, Okinawa, Fukuoka, while Japanese cheap house prices were highest in Nagasaki, Kagawa and Tokushima.
---
Bills in Japan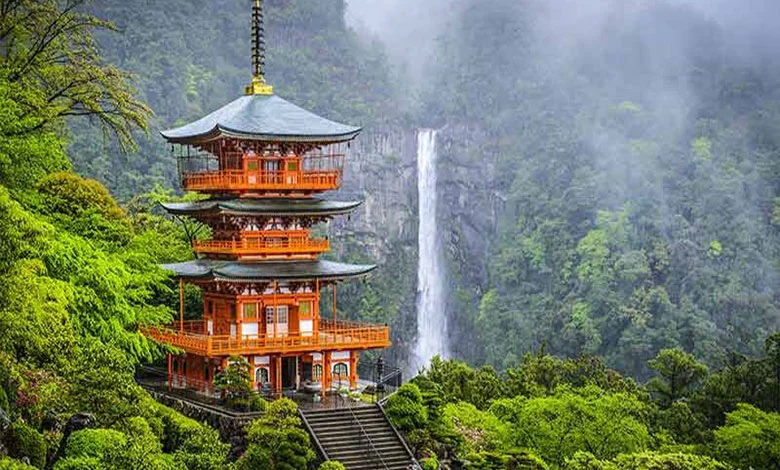 In addition to rent, bills are also an important part of living in Japan. Rents usually do not include utilities such as electricity, gas and water. Electricity bills in Japan are usually more expensive than gas and water bills.
Average bills are as follows;
Monthly Gas Bill: 3000 Yen
Monthly Electricity Bill: 4000 Yen
Monthly Water Bill: 2000 Yen
The use of natural gas is widespread in Japan, but in underdeveloped areas, gas-powered household appliances may not be available.
Internet Prices in Japan
If you want to get a phone line in Japan, you need to have a valid residence document and an account in one of the Japanese banks. Operators offer monthly packages such as internet, talk, messaging between 2000 Yen and 6000 Yen.
Using internet at home can cost from 2500 Yen to 4000 Yen. The 2500 Yen internet packages come with a pocket wifi device, so they do not offer such a good internet speed and quality. However, if you want to use fiber internet, you have to spend 4000 Yen per month.
If you don't want any of these, you can get internet service from paid wifi points or manga cafes.
Entertainment & Personal Care in Japan
The cost of a haircut in Japan starts at 4000 Yen. The reason why the prices are high is that Japanese hairdressers do their job very delicately. Is this price too expensive or is there anything cheaper? Of course there is! There are places that will quickly cut your hair for 1000 Yen, but we can't comment on them.
For entertainment, movie theaters (ticket prices range from 1000 to 2000 yen), karaoke places (hourly rates start at 200 yen) and game centers can be found in most cities. Theater performances and live concerts are organized almost all year round. Major cities such as Tokyo and Osaka tend to have a greater number of live performances by popular local and international artists. Ticket prices start around 6000 yen, depending on the seat.
Food Prices in Japan
Between 500 and 1000 yen you can eat a full meal at cheap restaurants, including noodles (ramen, soba and udon), donburi (e.g. beef donburi), curry rice, bibimbap (Korean donburi), hamburgers and more.
A meal at a more average restaurant costs roughly between 1000 and 3000 yen, with no upper price limit when it comes to high-end restaurants like ryotei. At lunchtime, many restaurants offer cheap teishoku (set menus) around 1000 yen. Boxes of food (bento) sold at convenience stores and department stores, train stations and temporary stands in business areas are also budget-friendly.
---
What is the Argentine Minimum Wage 2023?
What is the Serbia Minimum Wage 2023?
How Much America USA Minimum Wage 2023 ?
How Much is the Romanian Minimum Wage 2023?
What is the South Korea Minimum Wage 2023?
How Much is the Minimum Wage in Germany 2023?
What is The Minimum Wage in Austria 2023?
Turkey Minimum Wage 2023 Dollars
👉  How Much is the Poland Minimum Wage 2023? 
---
👉 Click to follow the Student Agenda on Instagram